It seems like just yesterday you put the new swimsuits on racks and summer footwear on display, but winter is right around the corner. The tank tops are put away and the sweaters are out in full force – soon enough, customers will start their search for new thick jackets, sturdy boots and other winter apparel.
Getting your store ready for the snowy season is twofold. Not only do you have to ensure your sidewalk and store window displays are ready for the chilly conditions, but you also have to make sure your seasonal merchandise is easily accessible and in plain view for your customers. In general, cold weather has an impact on shoppers; according to Total Retail, consumers are more likely to go shopping and make impulse purchases when it's cold out.
With an increased chance of more shoppers browsing your store in the near future, it's time to prepare for the season. Here are a few suggestions for getting your store ready for the cold:
1. Clear the sidewalks and take advantage of window signage
While sidewalk chalkboard frames and bar garment racks are great during the spring, summer and fall, these options aren't realistic during the wintertime when snow is expected. This season, take advantage of window signage in the front of your store instead of utilizing the sidewalk.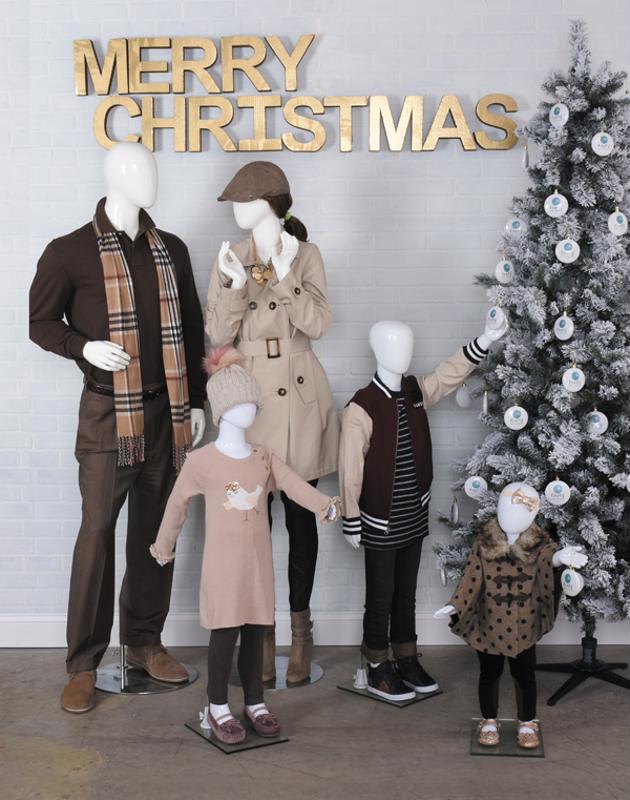 2. Follow a winter window display theme
Signs will help you convey deals and sales messages, but it's also important to share your story with passers-by who have never stepped inside your store. Use your front window display to show shoppers you have everything they need for the snowy season. Perhaps you could create a Christmas theme that gets everyone in the holiday spirit or a snowy winter wonderland display that gets shoppers ready to play in the snow. This is the perfect opportunity to showcase your winter apparel and accessories.
3. Keep winter apparel at eye level
As soon as shoppers set foot inside your store, make sure it's very simple to find the winter merchandise they were gazing upon in the front case. Keep clothing and accessories toward the front of the store or at eye level so shoppers aren't searching through your store like it's a scavenger hunt.
4. Clean your store regularly
If one thing's for sure, it's that shoppers will likely trail snow and salt into your store when the conditions get rough. This time of year, it's critical to clean the store regularly and ensure shoppers feel safe, cozy and welcomed when they enter and browse. Make sure your door is closed at all times, and consider installing anti-slip mats near the entryway.
There's no telling when the chilling temperatures and snowy conditions will make their way to your town. Prepare in advance with these tips, and have a happy and safe winter shopping season!