Creating an attractive window display for the holiday season is a fun tradition and a creative challenge. To be successful, consider following this action plan:
Pick a theme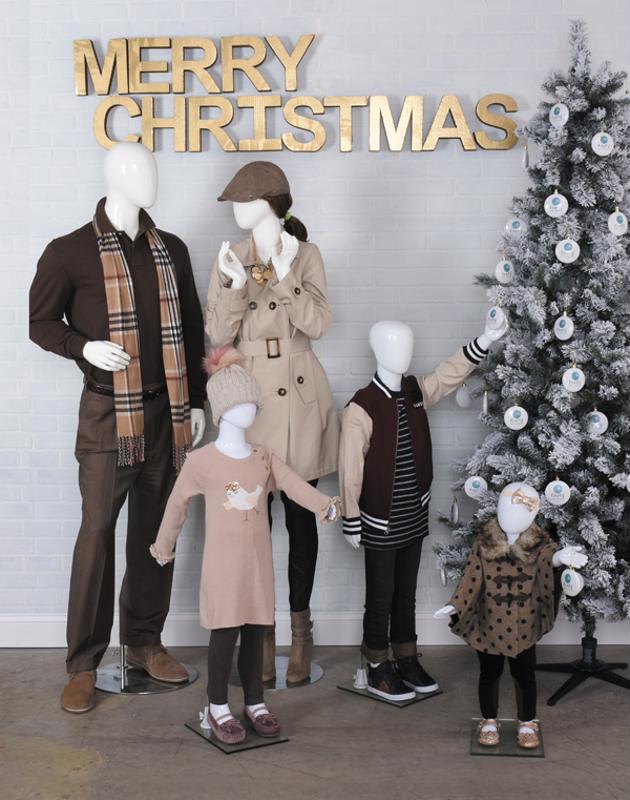 The first step to designing a window display that draws in shoppers is to select an engaging theme. To simply pick "Christmas" as your theme is not detailed enough. To resonate with passersby, your theme needs to be more concrete. Broadly speaking, there are two routes you can choose: relatable or fantastic.
A relatable theme takes inspiration from life. You might create a display that recalls scenes from Christmases of the past – such as a scene of children opening presents under the tree. A fantastic theme, however, draws inspiration from fantasy and fiction – a scene of reindeer flying across a star-spangled sky, for instance.
Choose merchandise to spotlight
Once you've settled on a scene, browse through your inventory of merchandise and decide which items fit best with your theme. You can exhibit creativity here, as well. Take inspiration from the 5th Avenue designs of Simon Doonan. In 2010, the designer created an entire window display from coffee packaging products, even constructing a ruffled dress.
Take a step back and imagine how you could use your merchandise in unique, unexpected ways. Everyone has seen clothing displayed on mannequins. What can you do to make people stop in their tracks and really appreciate your display?
Sketch out your idea
Once you have your concept, it may be tempting to start building it. Before you do so, put pencil to paper and sketch out your vision. You don't have to be a great artist for this step. Simply block out the bigger pieces on paper and try to determine where each piece will fit in the display. At this stage, your goal is to make sure your design is balanced and practical.
Measure and remeasure
You don't want to start constructing your display only to find that you need an extra foot of window space. Take measurements of your window, and compare them to your sketch. You may need to measure some of the bigger pieces in your display so you're sure everything will fit without looking crowded. You may need to adjust your concept at this point. It's easier to do so on paper than in the midst of building your display. Once you're sure you have all the correct measurements, remeasure one more time to make sure.
Gather supplies
Gather everything you will need for your project before you begin construction. If you plan to create display items yourself, consider what kind of supplies you'll need. Some of the most engaging windows are made up of recycled materials, crafted objects and purposeful display pieces such as hanging paper decorations. Likewise, consider what kind of lighting you'll require to make your display shine.
Tie your display to a promotion
When you are ready to unveil your creation, take full advantage of the occasion by tying your display to a specific promotion. This could be a sale, a discount, an event or giveaway. Whatever you choose, tell your followers about it on social media to create more engagement among your loyal shoppers.
For more retail display tips, visit our resource center.